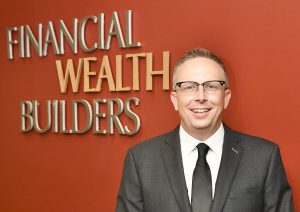 After graduating McGill University my intellectual curiosity took me abroad to work and explore life outside North America. I spent two and a half years working and travelling overseas. I returned in 1999 with a new global perspective and with my new lifelong partner, K.J. (Best decision of my life!).
I had always wanted to run my own business where I would be helping others. Thus, began my career in financial services. I have spent the years since helping clients take control of their financial future. My skills as a financial advisor are broad and include holistic financial planning, investments, risk management, and tax planning.
Fate would have it that I would cross paths with a long-time industry friend, Paul Philip, in 2017. Paul has grown Financial Wealth Builders Securities into one of Canada's top independent advisory firms. The timing was right for me to be able to offer my clients additional breadth and depth. It's been a great decision to join the team at FWB. The resources and collective expertise we bring to our clients at FWB are best in class. It's an incredible culture centered on our clients' best interest everyday.
I am excited to help clients define their goals and dreams and help implement a tailored financial path to reach them.
Harper Price
Phone 416-497-9577 x 226
Cell 416-822-3287
Email harper@fwbsecurities.com